Register now for the Associated Builders and Contractors 2023 ABC Houston Crawfish Boil May 11 – Houston
This Event Reminder is Sponsored by: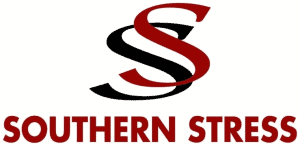 GC Expo & Crawfish Boil
Thursday, May 11, 2023 4:00 PM – 8:00 PM CST
Bayou City Event Center
9401 Knight Road
Houston, TX 77045
Get ready to mix, mingle, and munch at the Annual General Contractors Expo & Crawfish Boil! As a hub for hundreds of construction professionals and association members, this event offers the perfect platform for your business to expand its network and recruitment opportunities.
EXPO 4 – 6 PM//5:30 – 8 PM Crawfish Boil
As an ABC General Contractor, you are invited to host a FREE BOOTH and showcase your company's exciting projects and services to industry peers.
Specialty Contractors, Suppliers, and Associates can reserve a booth for $350.
Immediately following the Expo, we invite you to indulge in some mouth-watering dishes prepared by our amazing ABC member cook teams.
Expo and Cook Team space is limited, so make sure to REGISTER TODAY to secure your spot!
Charter Sponsors have the following included with their benefits:
Platinum: 10 tickets and an optional Expo Booth
Gold: 6 tickets and an optional Expo Booth
Silver: 4 tickets and an optional Expo Booth
Bronze: # Agreed upon tickets with your custom package.
Don't miss out on this unique opportunity to elevate your business and connect with professionals in the industry. We'll see you there!