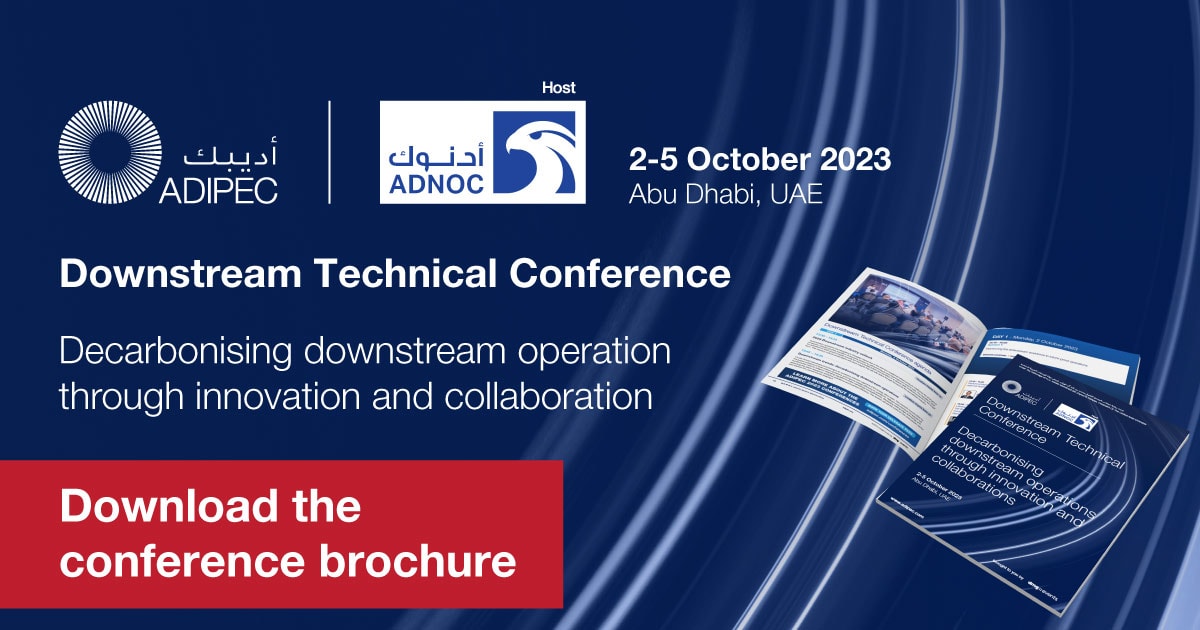 INTERNATIONAL: ADIPEC Oct 2-5, 2023 – Abu Dhabi

ABOUT ADIPEC 2023
ADIPEC, taking place in Abu Dhabi from 2-5 October 2023, under the theme 'Decarbonising. Faster. Together.' is an international exhibition and conference bringing together the ideas, ambition, technology and capital needed to accelerate urgent, collective and responsible action to decarbonise quicker and future-proof our energy system.
Held under the patronage of H.H. Sheikh Mohamed Bin Zayed Al Nahyan, President of the United Arab Emirates and hosted by ADNOC, ADIPEC builds on its nearly four-decade legacy as an inclusive platform convening the public sector, leaders in energy and technology, the financial community and private enterprise stakeholders from a wide spectrum of industries and sectors, as well as future talent.
Addressing the biggest energy and climate issues we face today, the event seeks to facilitate discussion across the entire energy ecosystem and beyond, foster global partnerships and inspire credible solutions to secure the cleaner, more affordable and reliable energy that the world needs.
As the UAE prepares to welcome global leaders to COP28 in November 2023, ADIPEC will act as an inclusive platform, framing diverse conversations from across the energy value chain and beyond, while driving investment into the clean energies of the future.
Across 350 unique sessions, ADIPEC 2023 will welcome more than 1,600 speakers – including government ministers, CEOs, policymakers, energy experts and innovators – to rally industries, sectors and individuals around a common cause, encouraging collaboration and the action required to advance the world's decarbonisation goals.
The event encompasses both technical and strategic conferences – including a new, hydrogen-focused summit – that will address a range of themes such as energy security, mobilising finance and investment, and the development of a zero-carbon value chain. Over 2,200 companies will also come together at ADIPEC's 15 exhibition halls, which include four specialised areas which seek to facilitate cross-sector collaboration and game-changing partnerships.
Explore the conferences: bit.ly/3rOAyUJ | Download the Strategic Conference Brochure: bit.ly/3qlpy0C
For more information visit: bit.ly/3NTzGpq