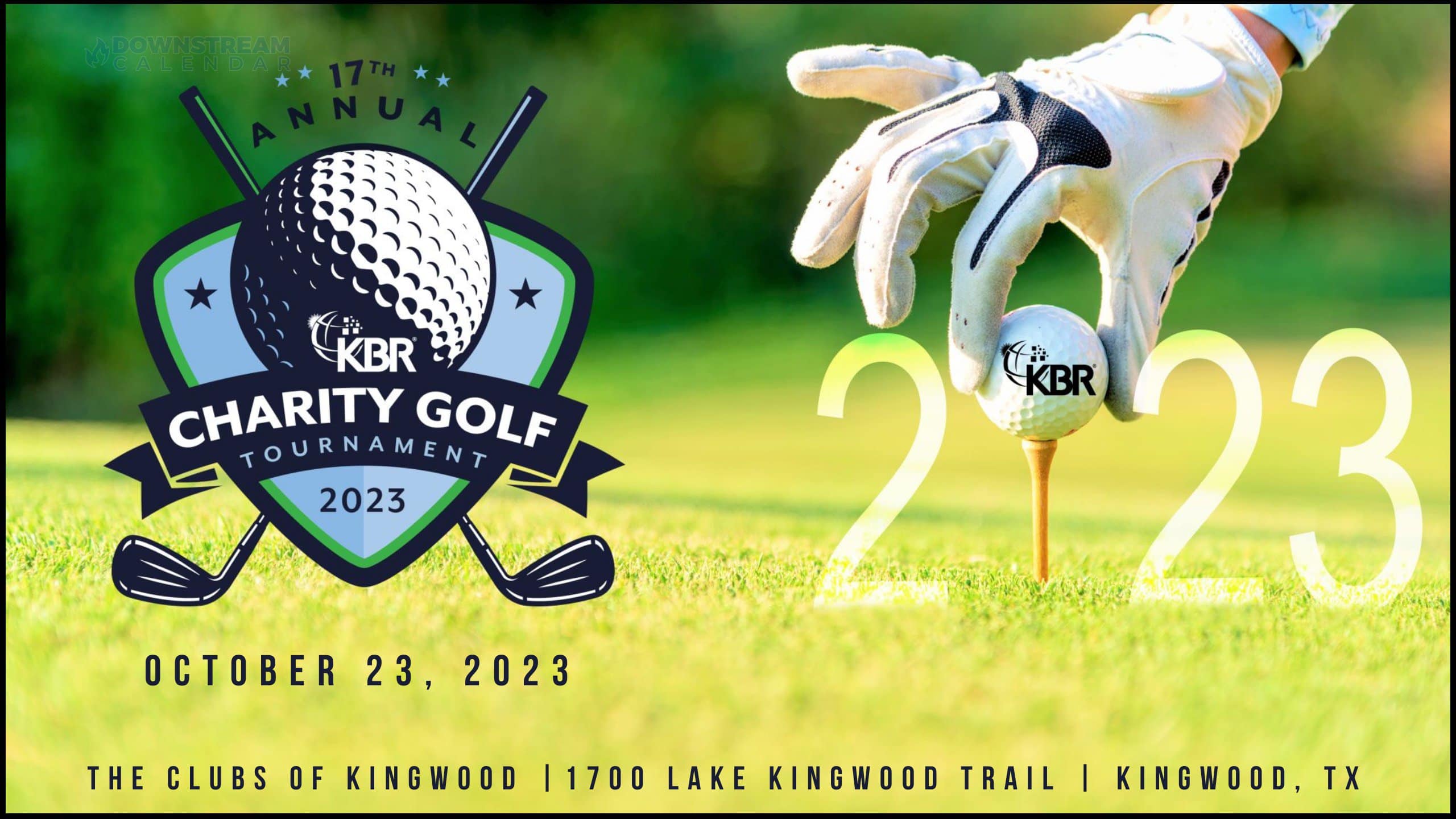 2023 KBR Charity Golf Tournament October 23, 2023 – Houston
This Event Reminder is Sponsored by:


KBR and its charitable foundation are hosting the 16th Annual KBR Charity Golf Tournament on Monday, October 23th, 2023 at The Clubs of Kingwood in Kingwood, Texas. Participating in the Golf Tournament is purely voluntary and on a first come basis.
Proceeds from this year's event will benefit several local and national charities. Since 2007, the tournament has raised $8.45 million for more than 50 nonprofit organizations that align with KBR's charitable focus areas of health, education, and safety. Zero Harm is integral to all that KBR does and the health and safety of our community, our volunteers and our sponsors are our priority. The Clubs of Kingwood has thorough, and safe protocols aligned with the latest Harris County, Centers for Disease Control, and World Health Organization guidelines.
We thank you for your support of the KBR Charity Golf Tournament and we hope to see you in Kingwood in October! For more information about the tournament, visit charitygolf.kbr.com or contact us at charitygolf@kbr.com.
All entrants are responsible for paying their own participation fees. KBR has a strict Code of Business Conduct Program and adheres to the highest ethical standards and practices. Participation in this charitable event is in no way related to a participant's ability to contract with KBR, provide goods and services, or to otherwise do business with KBR. This notice should not be construed as a solicitation and is merely a notice to potential participants of this worthwhile charitable community event. KBR Charitable Foundation, Inc. is a registered 501(c)(3) organization #26-0301417.