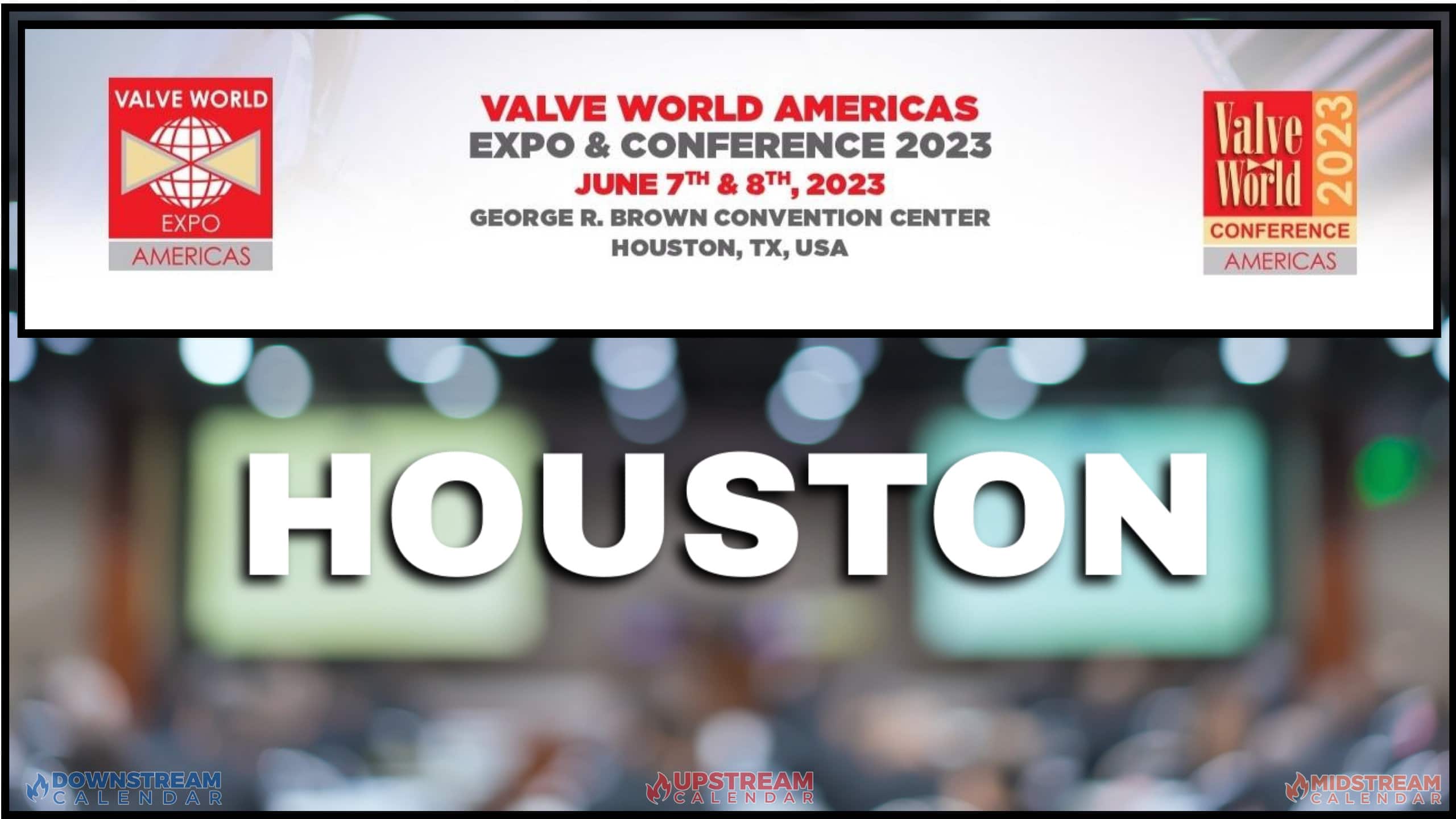 Register Now for the 2023 Valve World Americas Expo and Conference June 7, 8 – Houston
This Event Reminder is Sponsored by:

Meeting Point for the Valve Community
Valve World Americas Expo & Conference 2023 looks forward to welcoming thousands of attendees to the George R. Brown Convention Center in Houston, Texas. Attendees will get a broad overview of the latest technologies, components and systems in the field of industrial flow control presented by nearly 300 exhibitors from the United States, Asia, Canada, Europe, India, Mexico, etc. The Valve World Americas Expo & Conference 2023 will once again serve as the meeting point for the flow control industry, showcasing the growth in interest by exhibitors and attendees who will experience the technologically in-depth conference program, product showcases on the expo floor, and incredible networking opportunities.
Display your products to the market of the Americas
Valve World Americas Expo 2023 will bring the world's leading valve companies and the end-users from the process industry together.
Manufacturers, suppliers, fabricators and distributors will showcase their latest products and forge business relationships for the years ahead. More than 250 globally located companies will be presenting their newest products and latest services. Experienced technical and sales staff will be on hand from exhibitors to answer your questions, provide information and to showcase their company, products and services. The main focus of the exhibition will be on the large and important valve markets of North, Central and South America.
The exhibition will be held in conjunction with the Valve World Americas Conference 2023. This combination will bring the best of the most important areas (valve companies, EPCs and end-users) together to strengthen relationships, meet existing and new customers, and exchange ideas and opinions face-to-face. Whether you are a long-time participant, or are considering attending for the first time, you will encounter a high level of expertise and networking opportunities all wrapped up in an informal, friendly, and social atmosphere aimed at exchanging useful information.
The 2023 event will return to Houston's George R. Brown Convention Center to welcome end users, consultants, distributors, manufacturers and suppliers to network, share experiences and discover new products and innovations in the flow control industry.
High Quality Conference Program
The Valve World Americas event will cover a variety of valve and valve-related topics that are essential to today's valve market. There will be plenary presentations on a number of hot themes in the valve industry, including the future of shale gas and the outlook on the energy industry. For attendees looking to attain professional development hours, conference delegates will be awarded certificates of completion for participation. Certificates will be available for pick up during the event Closing Ceremony.
Informative workshops will cover topics such as:
Valve technology for cryogenic applications
Valve Design
Valve testing for emissions
Materials specification & Casting
Supply Chain
Valve Asset Management
Performance and validation
Valve Assemblies Reliability Prediction
Maintenance & Repair