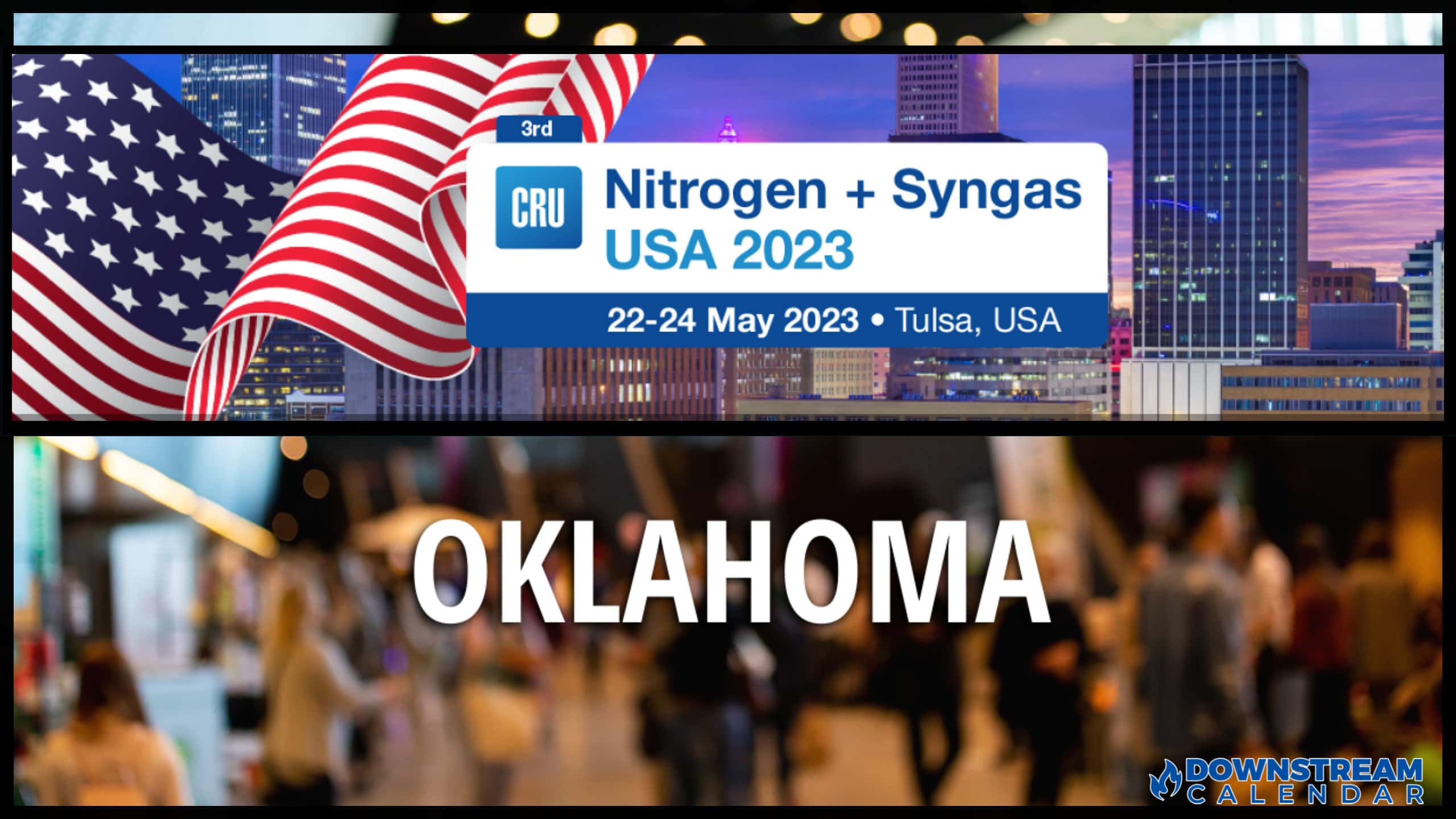 Cru presents 3rd Nitrogen + Syngas USA 2023 May 22-24 – Tulsa

Optimize your operations in 2023: Connect, network and learn from your peers
CRU Nitrogen + Syngas USA will return live to Tulsa, OK, USA on May 22-24, 2023. Part of the CRU Nitrogen + Syngas series, CRU have a proven track record of bringing together operators and technical experts to share experience and develop best practice in operations, reliability and maintenance of ammonia, methanol, hydrogen, syngas and urea plants. This regional event is designed to provide operators with practical takeaways and information on new technology developments that can help them to operate their plants in a more reliable and efficient way.
The conference agenda delivered a mix of round tables and clinics, supported by technical papers highlighting how new technology, equipment and materials can be applied to improve safety, reliability, efficiency and productivity in production facilities. Along with the exhibition of 80+ world-class solution providers and technical experts, CRU Nitrogen + Syngas USA really is your one stop-shop for networking and professional development.
Why attend?
Delegates attending Nitrogen + Syngas USA will benefit from a mix of panel discussions and technical papers covering the following areas:
New technology and materials innovations
Reliability and maintenance strategies
Energy efficiency and emissions management
Best practice health and safety initiatives
OPEX optimisation and cost control
Operational challenges and their solutions
In addition to these key technical themes, the event will feature several high-level strategic presentations, including high-level analysis from CRU's Nitrogen team, exploring the supply and demand scenario for the global nitrogen market.
Who attends?
Nitrogen + Syngas USA attracts a primarily technical audience including:
Plant managers and superintendents
Process engineers
Maintenance and reliability engineers
Mechanical engineers
Plant operations
Technology procurement
Content will be relevant to the above job functions working in the following production facilities:
Ammonia
Methanol
Urea
Hydrogen
Syngas
Industrial gases