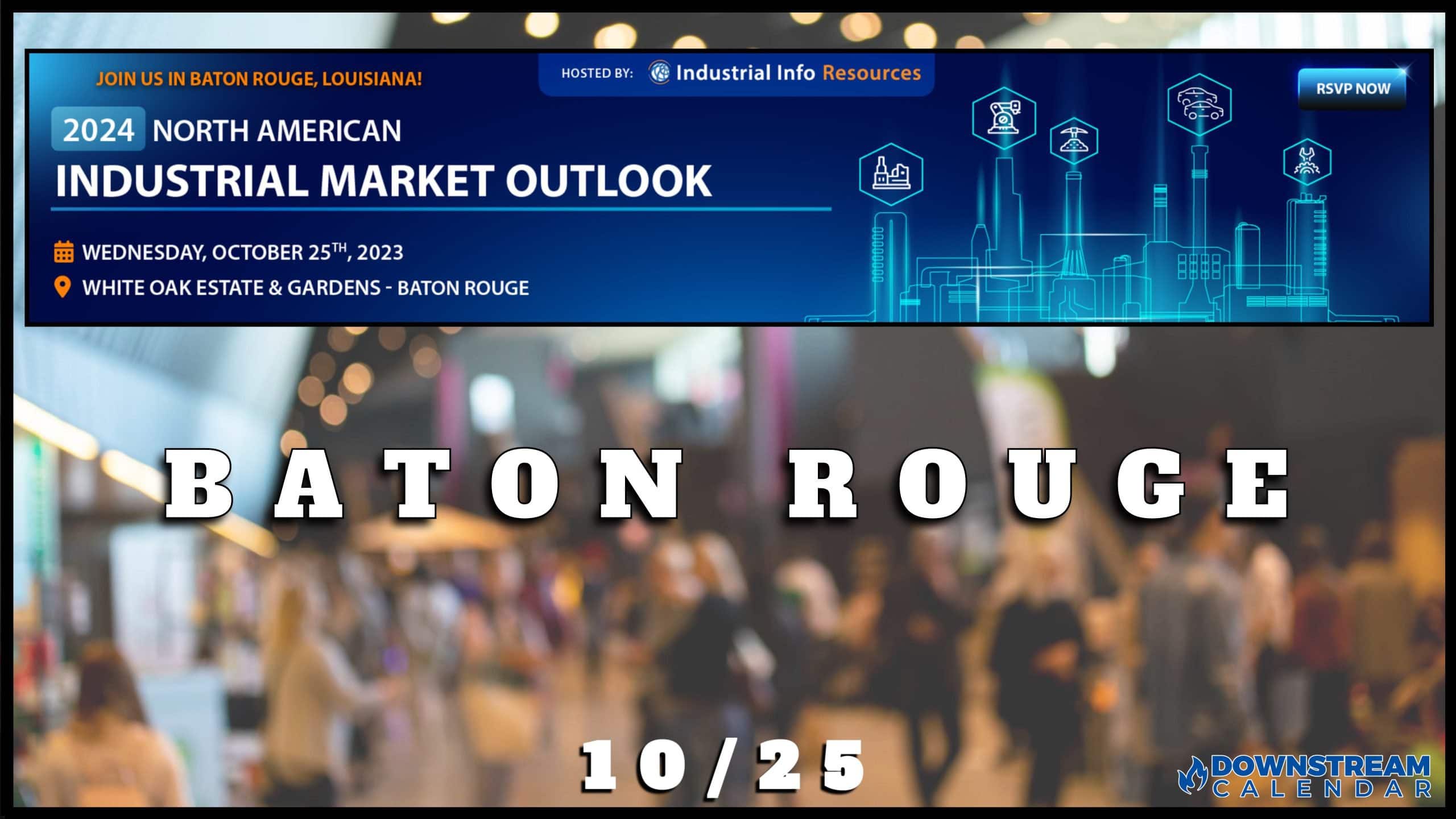 FREE Event: IIR 2024 Market Outlook Presentation and Networking Event October 25, 2023 – Baton Rouge
This Event Reminder is Sponsored by:

As we look forward to 2024, the future of the North American Industrial Marketplace finds itself at a crossroads. A tumultuous election year is forecasted, and we expect to see a multitude of projects placed on hold. However, 2024 could still prove to be a record year for certain industries, as Industrial Info is tracking more than $480 billion in medium- to high-probability projects; in the U.S. Gulf Coast region alone, Industrial Info is tracking more than $101 billion worth of project activity that is planned to start construction in 2024.
The future of the industrial market is teetering between the industrialized society that has successfully passed the test of time, and the modern ideology of eliminating carbon emissions completely. The U.S. Energy Information Administration claims we will be slowing down the use of hydrocarbons by 2030, meaning the adoption rate of electric vehicles would have to reach an all-time high. If this is true, what does this mean for the oil and gas industry?
With the use of tax incentives, geopolitical forces are attempting to make the road to the renewable revolution and carbon capture appear bright with promises, but is the energy transition truly the way of the future? Should we jump in feet first, displacing conventional forms of energy with renewables and alternative ways of producing fuels and feedstock? Will producers continue to invest in decarbonization and electrification projects revolving around clean energy such as green and blue hydrogen? Can renewables surpass their current limitations to follow through on the promise of a more sustainable, cleaner future?
At this pivotal moment, it is crucial to have a guiding light to help you navigate the industrial market as arguments for conventional and renewable energy sources collide.
Join Industrial Info's industry experts as they provide clarity for the fog of uncertainty that is clouding the future at our 2024 North American Market Outlook being held at the White Oak Estate and Gardens in Baton Rouge, Louisiana, on October 25, 2023, at 4:00 PM. RSVP Now!
Following the presentation, join us for our networking event. IIR's industry experts will also be available for Q&A. Visit our demo stations to learn What's New with IIR's Global Market Intelligence (GMI) Platform Tools and Database.