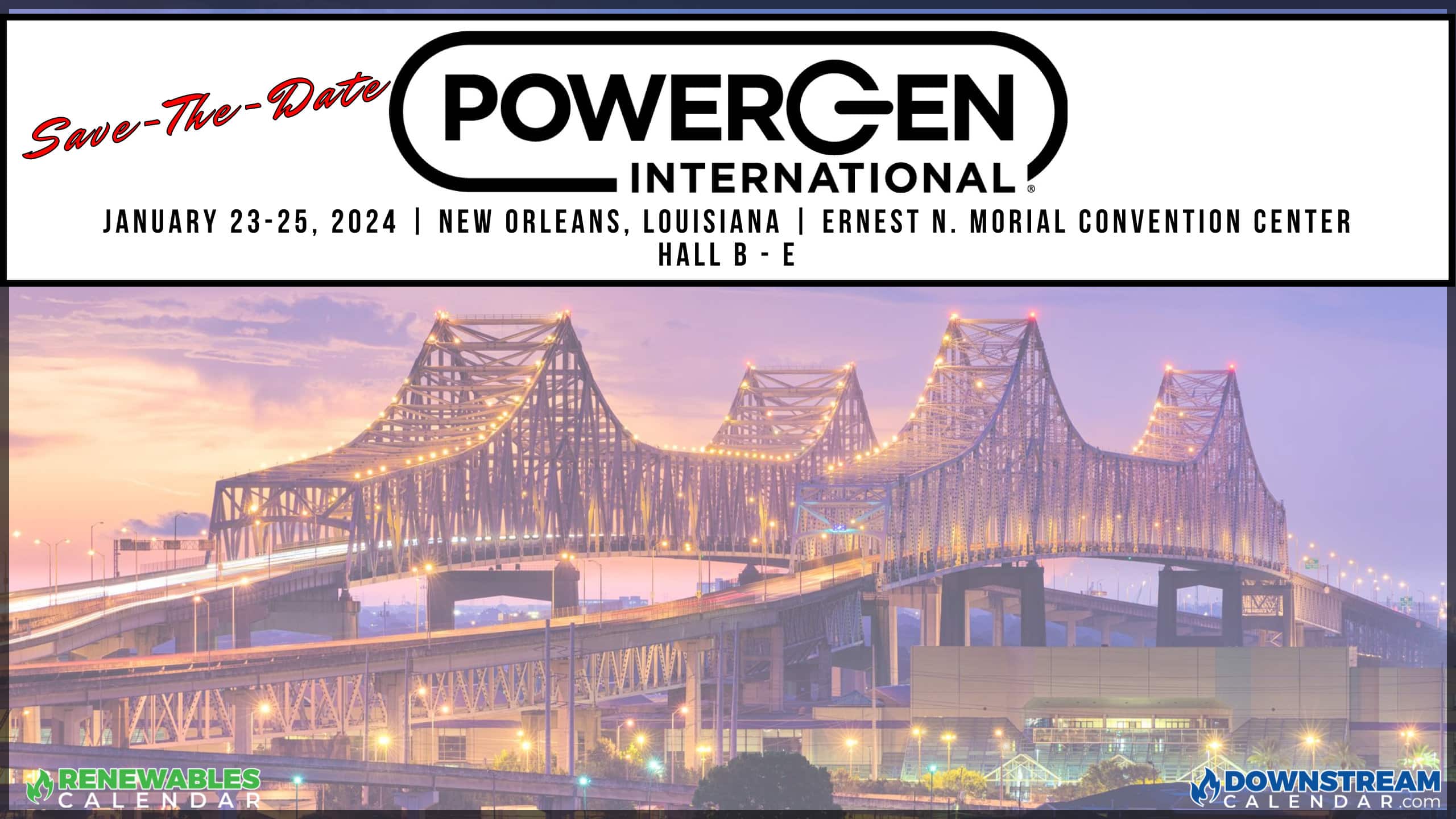 PowerGen International Jan 23-25, 2024 – New Orleans – Save the Date
This Event Reminder is Sponsored by:

Destination 2050 
POWERGEN International® is the largest networking and business hub for electricity generators and solution providers engaged in power generation. Power producers, utilities, EPCs, consultants, OEMs, and large-scale energy users gather at POWERGEN International® to discover new solutions as large centralized power generation business models evolve into cleaner and more sustainable energy sources. POWERGEN creates a progressive environment for our core audience looking to evolve while attracting new energy professionals embracing the clean movement towards Destination 2050.
About Our Media Partner:
DYNAMIC FORCE ENGINEERED RESISTANCE
BLAST ENGINEERING & ARCHITECTURAL SERVICES
BLAST BUILDINGS & PRODUCTS
METAL BUILDINGS & COMPONENTS
STEEL ERECTION SERVICES
RESOURCES & CONSULTING
Our solutions and products are designed and manufactured to meet and exceed our client's specifications, utilizing our team's extensive experience in the industry. With a specific emphasis on the design and fabrication of blast-resistant buildings and materials, Blast Resource Group is equipped to support you throughout any and all stages of your building project, providing industry-leading support, resources, and materials.