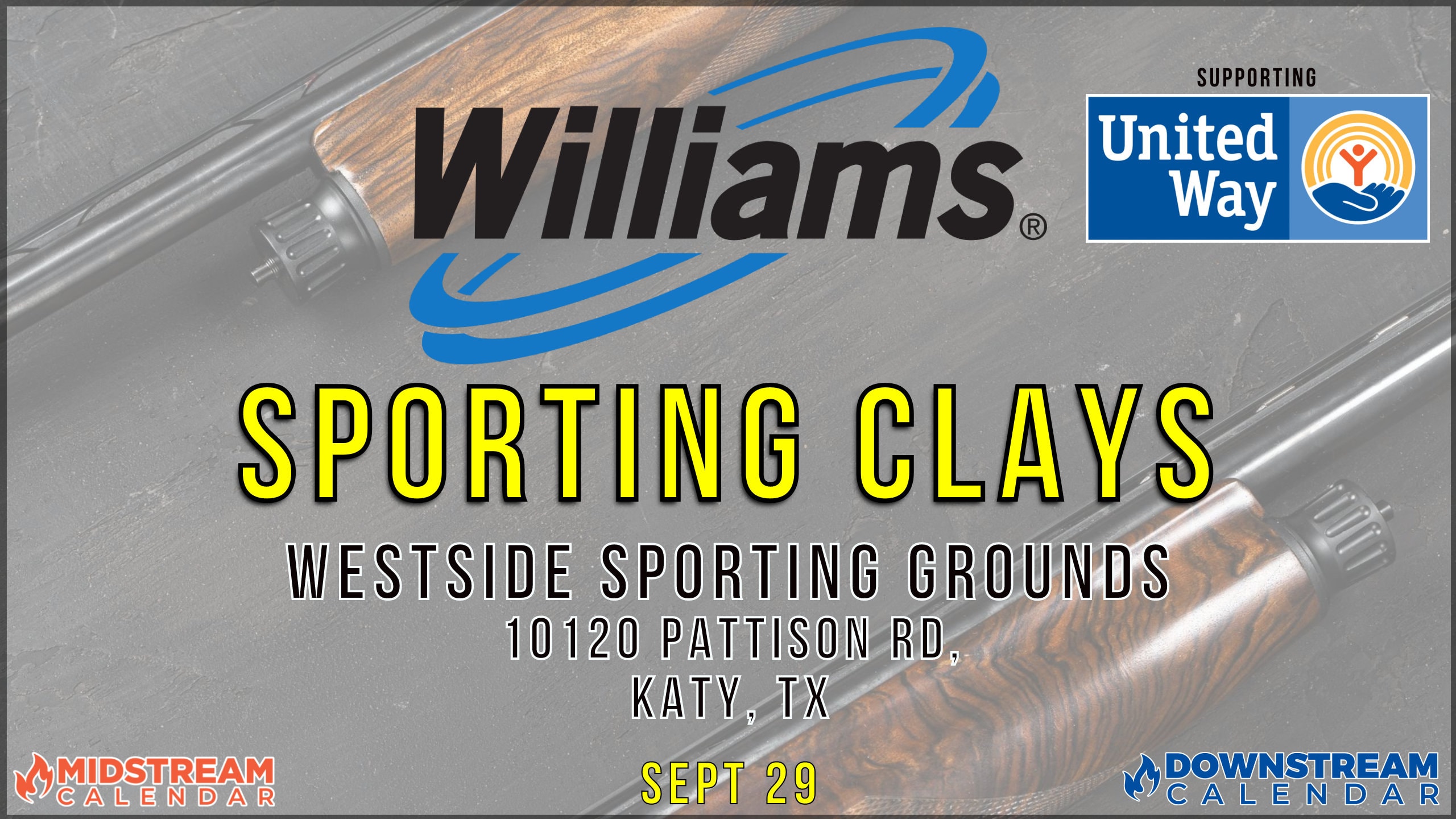 Register Now for the Williams United Way Sporting Clay Shoot September 29, 2023 – Katy, TX
This Event Reminder is Sponsored by:

Please save the date for the 2023 Williams Clay Shoot benefiting the United Way of Houston on Sept 29th, 2023. Thanks to your support the event has been able to raise over $150,000 dollars over the past two years! We sincerely appreciate you being so supportive and giving throughout these events, as Williams could not have done it, nor impacted the lives we have been able to, without YOU.
Last year the event had hundreds of participants, amazing cooks, and prizes galore, and this year there will be even more! Be on the lookout for another email in the next few weeks with a word document to update your team information, a list of the prices, sponsorship opportunities, and a link for you to follow to reserve your spot.
So please join us in helping support programs that lift up those in our community who need a helping hand. Again, thank you to everyone who has continuously supported this great event, we are in awe of your generosity. If you know of anyone who would be interested in this event please do not hesitate to forward this email and ask them to contact us to get on our mailing list – the more the merrier.
We look forward to hearing from you and working with you to make this another successful event.