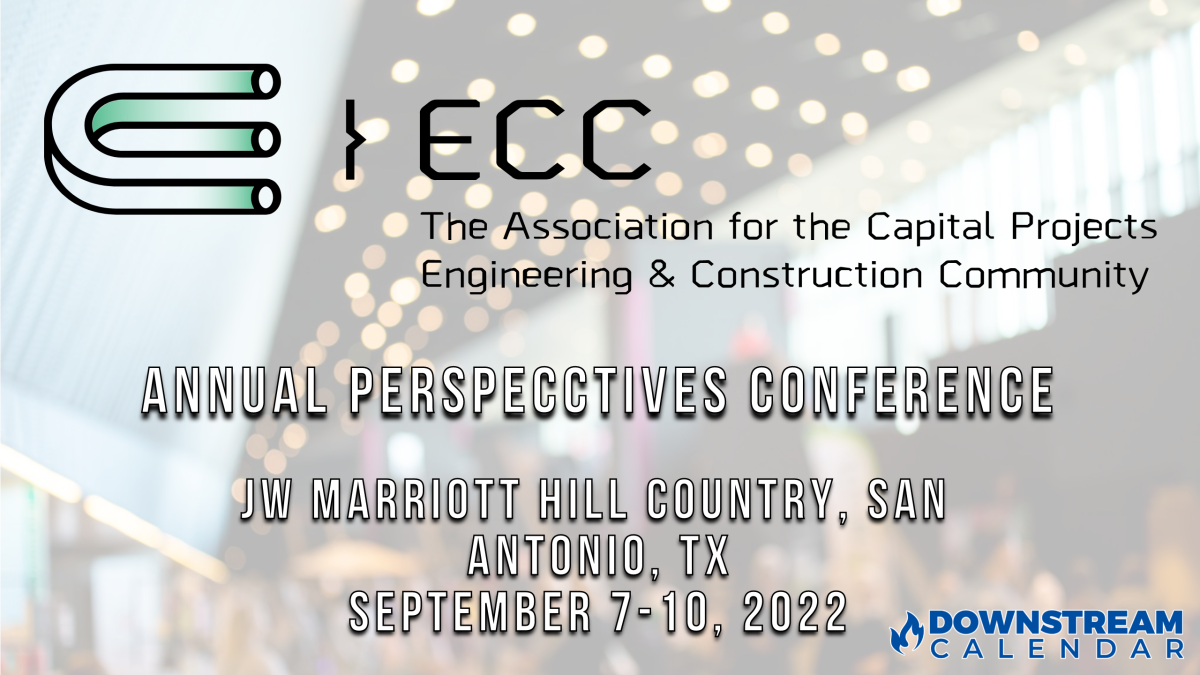 ECC 2022 54th Annual PerspECCtives Conference Sept 7-10th – San Antonio
This Event Reminder is Sponsored by: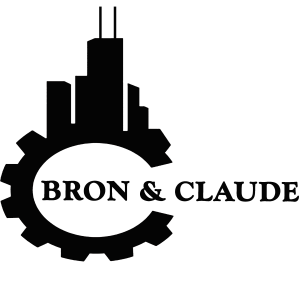 54th Annual ECC PerspECCtive Conference
September 7-10, 2022
JW Marriott Hill Country, San Antonio, Texas

With a 50-year foundation, the Annual ECC Conference is the premier forum for productive dialogue that increases trust and promotes transparency. Our conference delivers world class keynote speakers, engaging sessions, and intimate network opportunities with access to some of the industry's top leadership. We continue to expand our reach and impact through successful programs like Future Leaders and engagement with the academic community.
This year's conference is centered around INSPIRING change, leaders, and innovation. We are in a transformative era, where the balance of demand and sustainability are of the utmost importance. Traditional approaches to ways of doing business – people, processes, business areas — are being disrupted. We must be INSPIRED to join this disruption.
We have a superb lineup of speakers this year, delivering engaging presentations on topics ranging from Low Carbon Future to Digitization Acceleration in Capital Projects, the Circular Economy and more!
Ewan Drummond; Senior Vice President Projects, bp
Gen. David Petraeus (ret.); Director, CIA (2011-2012); Commander, US & Int'l Security Assistance Forces-Afghanistan (2010-2011) Partner, KKR
Amy Jaffe; Expert on Global Energy and Geopolitical Risk, Tufts University
Peter Zeihan; Geopolitical Strategist
Duncan Wardle; Former Head of Innovation & Creativity, Disney
John Bolt; Vice President of Health, Safety & Environmental, S&B
Lynne Rouse; Technology Strategy Manager, Chevron Technology Ventures
Pushkar Rao; Vice President Digital Transformation; Worley
Rebecca Hofmann; President, Blockchain For Energy
Visit Conference Registration to get a closer look at the agenda, speakers, accommodations and more.
Follow www.DownstreamCalendar.com for upcoming industry events. Downstream Calendar was created to help synchronize the industry by providing a free lookahead for key industry events across the country. We focus on non-profit support, community, and industry specific trade shows and downstream conferences for refining plants, chemical plants, fertilizer plants, terminals, storage facilities, LNG plants, syngas, and bio mass. Follow MidstreamCalendar.com for Midstream Events.
2022 Oil and Gas Events San Antonio
2022 Downstream Industrial Manufacturing Events in Oil and Gas
2022 Oil and Gas Networking Events in Texas
2022 Downstream Calendar Events
Follow UpstreamCalendar.com for 2022 Oil and Gas Events
About Our Media Sponsor: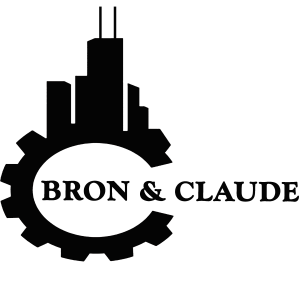 Helical Piles
Helical piles, also commonly referred to as helical piers, screw piles or helical anchors, are hss manufactured foundations that are torqued into all types of different soils to reach maximum design capacities and provide an ideal structural foundation for the superseded structure.
Project Management
No matter what the size, our project management team can handle even the largest capacity project, at any stage. Our team has completed multiple turnkey projects as well as re-engineered and optimized,  in-progress projects to maximize schedule and cost.  Giving our client the maximum ROI on their investment.
Engineering + Construction
Bron & Claude is not only an expert in the design and installation of helical piers, but also a leader in civil turnkey construction services, including: Civil and structural engineering design, site preparation and grading, as well as structural manufacturing and construction.