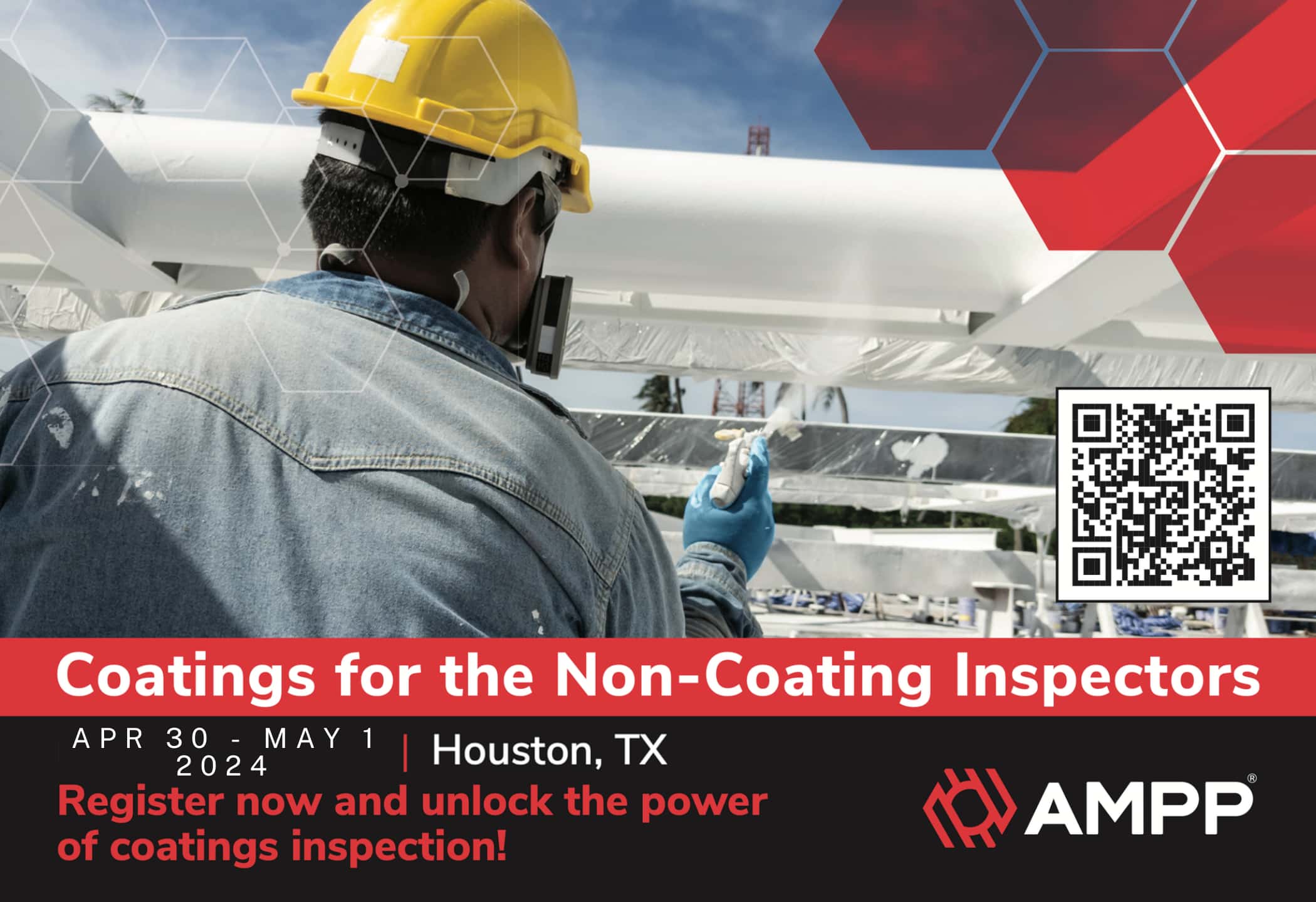 Register Now for AMPP Coatings for the Non-Coating Inspectors April 30 – May 1, 2024 – Houston
This Event Reminder is Sponsored by:

Coatings for the Non-Coating Inspectors
Take your skills to the next level. Join us at the Conference for Non-Coating Inspectors. Bringing together industry leaders and professionals to explore the world of coatings, inspection techniques, and quality assurance. From surface preparation to defect detection, gain valuable insight. This will be an excellent opportunity to expand your professional network and gain knowledge to elevate your career. In the presence of like-minded professionals.
Register now and unlock the power of coatings inspection!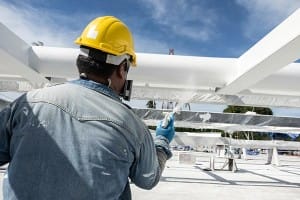 Topics that will be covered during this event:
Day 1
Introduction to coatings and their functions
Different types of coatings and their applications (e.g. protective coatings, decorative coatings, functional coatings)
Surface preparation techniques for coatings application & Coating application methods and equipment
Coating inspection techniques and standards (e.g. visual inspection, dry film thickness measurement, adhesion testing)
Common coating defects and their causes (e.g. blistering, peeling, cracking)
Coating maintenance and repair
Hands-on/Demo: Welding, Surface Preparation(Blasting), and Coating Application
Day 2
Coating materials and properties (e.g. polymers, pigments, solvents)
Health and safety considerations for coating application and inspection and environmental regulations related to coatings.
Inspection Tools
NDT
Welding Aluminum
Hands-on/Demos: Welding Aluminum, Surface Preparation (blasting), and Coating Application
Registration
Full conference registration includes access to technical presentations and demos, PDF copies of presentations, 16 Professional Development Hours, AMPP Standard SSPC-PA-1, 2 breakfasts, 2 breaks, 2 lunches, and an exciting giveaway/raffle opportunity.
Conference committee
Conference Chair: Jorge Reyna, JRSA Inspections
Co-Chair: Juan Caballero, Integrity, and Corrosion Management
Organizing Committee:
Andy Shingledecker, Keystone Energy
Johnnie Miller, KTA-Tator
Lake H. Barrett Jr., KTA-Tator
Josh Gary, Elcometer of Houston
Juve Calvo, Republic Testing Laboratories, LLC
Ricky Morgan, FlawTech America, LLC
Rick Polanin, 2022 AWS President
For more information. Please reach out to Alina Blanco.
Sponsorship information
Sponsorships offer leading companies a unique chance to remain prominently featured in the thoughts of decision-makers and conference participants.