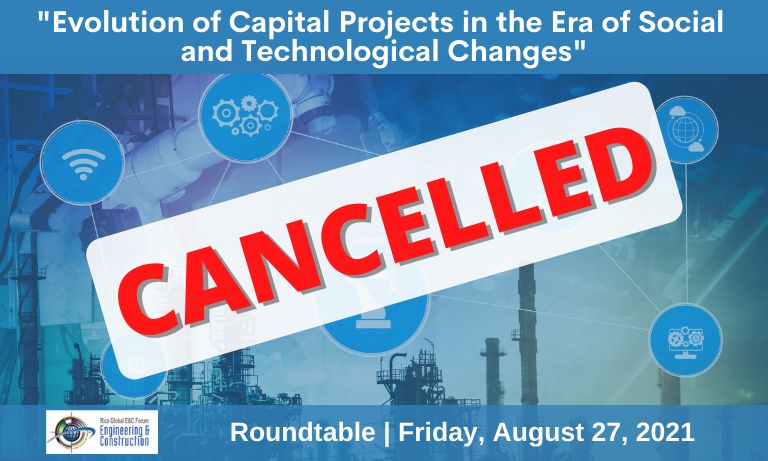 Rice Global Engineering & Construction Forum CANCELLED

Rice Global E&C Forum – CANCELLED
Rice Global E&C Forum August 27, 2021 Roundtable at Rice University.
We regret to announce that the RGF Roundtable program that was scheduled for Friday, August 27, 2021 has been CANCELLED. Due to the rise of COVID-19 cases, Rice University has shifted all classes to a virtual format and has limited in person events on campus.
We will be looking into rescheduling this program for later this year. All registrations for the August Roundtable will be automatically refunded – no registrations will be carried over to any future programs. Refunds will be processed as soon as possible.
The Roundtable program scheduled for September 10 will continue as a virtual program. We will provide more information about this program as quickly as possible
If you have questions about this event, contact:
Office – globalforum@rice.edu 281-552-8865
Follow Downstream Calendar for upcoming industry events.Downstream Calendar was created to help synchronize the industry by providing a free lookahead for key industry events across the country. We focus on non-profit support, community, and industry specific trade shows and conferences for refining plants, chemical plants, fertilizer plants, terminals, storage facilities, LNG plants, syngas, and bio mass. Email us at Ops@MidstreamCalendar.com for any questions.