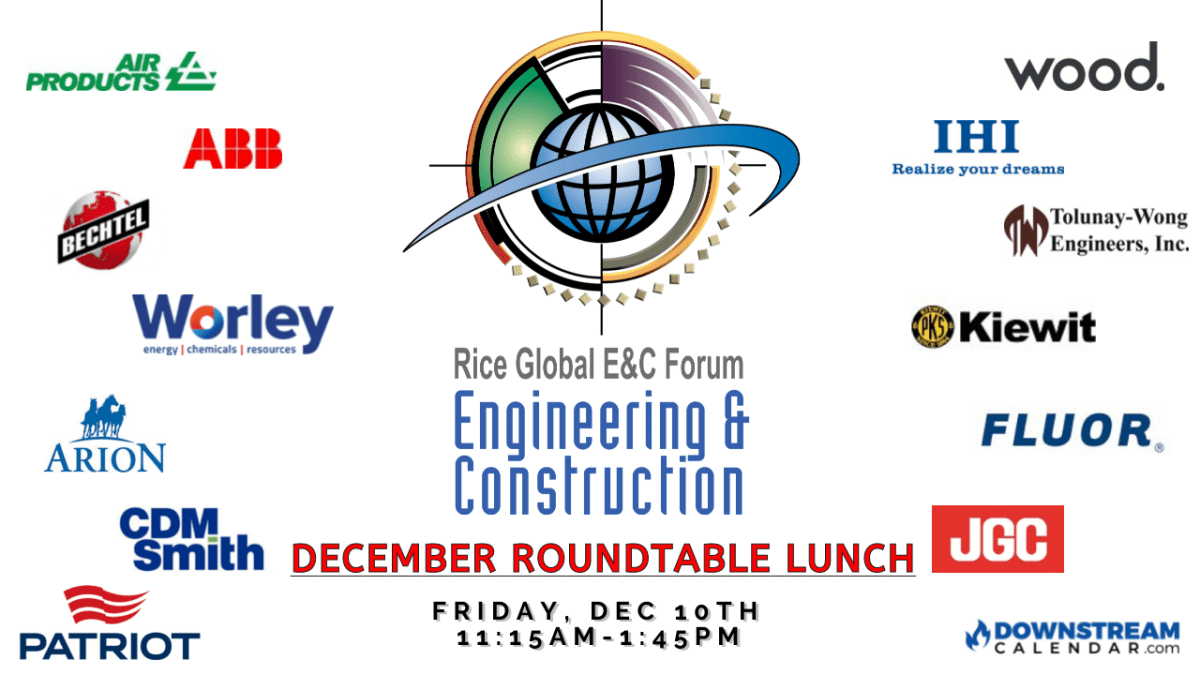 Register Today for the Rice Global E&C -Assuring Low Engineering and Safety Risks During a Project and Beyond Dec 10th
This Event Reminder is Sponsored by: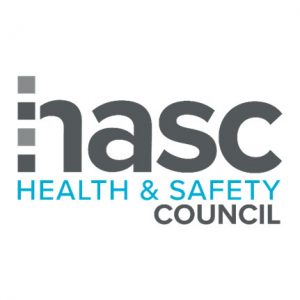 Date / Time:
Friday, December 10, 2021
11:15 am – 12:00 pm Registration & Networking
12:00 pm – 1:00 pm Lunch & Program (live and streamed via Zoom)
1:00 pm – 1:45 pm Networking
If you are attending this meeting virtually, the program will be streamed via Zoom from 12:00 – 1:00 pm. A link will be sent to you 24 hours prior to the meeting.
Topic:
"Assuring Low Engineering and Safety Risks During a Project and Beyond"

The success of a project not only depends on optimal economic performance but also on its continuing safety performance. A major incident or a string of minor incidents during the early years of operation of the process will bring losses to the owner-operator which may eliminate any design advantages, and it may also impact its reputation and the reputation of the EPC firm that designed and built the project. It is extremely important then, to develop a design with a tolerable risk that can be translated into a lasting low operating risk. A Hazards and Risk Register can integrate all the safety studies done throughout the project and help monitor risk as the project progresses and changes are made. The Register maintains the lists of equipment and instrumentation with their evolving design basis, together with the risk associated with each, which gets automatically recalculated as changes occur. The Register itself can be a value-added project deliverable.
Speaker:
Jack Chosnek, KnowledgeOne LLC
Jack Chosnek has over 40 years of experience in the industry in management and staff positions, 25 years with Celanese Chemicals and as a Process Safety and Knowledge Management Consultant since 2001. He was the risk advisor for two multi-billion-dollar projects, has been the principal investigator in major incidents, implementor of company PSM systems, facilitator for numerous PHA/LOPA/SIL studies, working with companies of all sizes. Jack is the Chair of the Technical Advisory Committee of the Mary Kay O'Connor Process Safety Center at Texas A&M and a member of its Steering Committee. Jack holds BS, MS and PhD in Chemical Engineering, and an MBA. He is an AIChE Fellow and a Certified Process Safety Professional. Jack holds three patents related to chemical production.
Registration:
$30 for general admission
$15 for Rice Faculty (registration required in advance)
Free for Rice Students (registration required in advance)
$20 webinar – online only
In person registration will be limited so please register early; we will NOT accept on-site / walk-in registrations. Registration will close at Noon on Thursday, December 9, 2021. A boxed lunch will be served to those guests attending in person.
Health & Safety Protocols:
At this time, we are following Rice University's COVID policies as guidelines for our attendees at the Roundtable meeting. Masks are required indoors at all times for faculty, staff, students, and visitors. The full policy can be viewed at https://coronavirus.rice.edu/policies.
Location & Parking:
Grand Hall in the Rice Ley Student Center
Detailed campus maps are available on the web at http://www.rice.edu/maps/. The Ley Student Center is located in the central part of Rice campus. The Central Campus Garage, which is the closest parking facility, is located to the across the street from the Student Center.
In the possibility the underground parking is full, the second closest parking is the West Lot. Continue down the Laboratory Loop Road to the stop sign. The campus also offers a bus shuttle that runs about every 15 minutes as it loops the campus.
Note: In order to protect the privacy of the luncheon attendees, the list of attendees is not published or distributed.
This Roundtable qualifies for one (1) Professional Development Hour (PDH). Your email confirmation at completion of registration serves as your PDH and payment receipts. Paper receipts may be picked up at the registration desk at time of check-in.
Follow www.DownstreamCalendar.com for upcoming industry events. Downstream Calendar was created to help synchronize the industry by providing a free lookahead for key industry events   across the country. We focus on non-profit support, community, and industry specific trade shows and downstream conferences for refining plants, chemical plants, fertilizer plants, terminals,   storage  facilities, LNG plants, syngas, and bio mass. Follow MidstreamCalendar.com for Midstream Events.