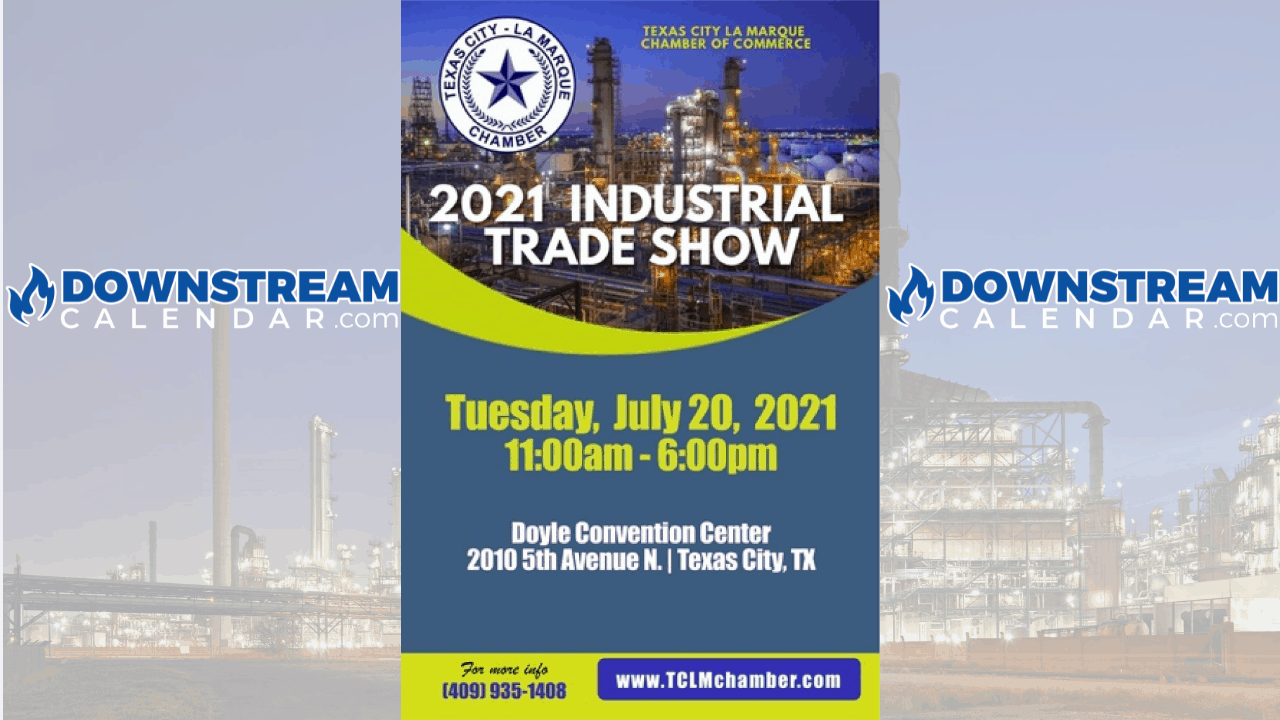 2021 Industrial Trade Show Texas City (In Person)

THE 2021 INDUSTRIAL TRADE SHOW 
The petrochemical industry is the heart and soul of Texas City and La Marque. It defines what we do and where we live. DC The number of direct jobs in major industry is in the thousands, but there are many more thousands of indirect jobs that exist here as a result of our local industrial partners.
This Trade Show is focused on making connections. Meeting new contacts and reconnecting with clients is what this day is all about. 
The Chamber is proud to support and promote commerce in the Texas City-La Marque community!
Downstream Calendar was created to help synchronize the industry by providing a free lookahead for key industry events across the country. We focus on non-profit support, community, and industry specific trade shows and conferences for refining plants, chemical plants, fertilizer plants, terminals, storage facilities, LNG plants, syngas, and bio mass.
Register Now for the Texas City La Marque Chamber of Commerce Industrial Trade Show 4/26- Texas City