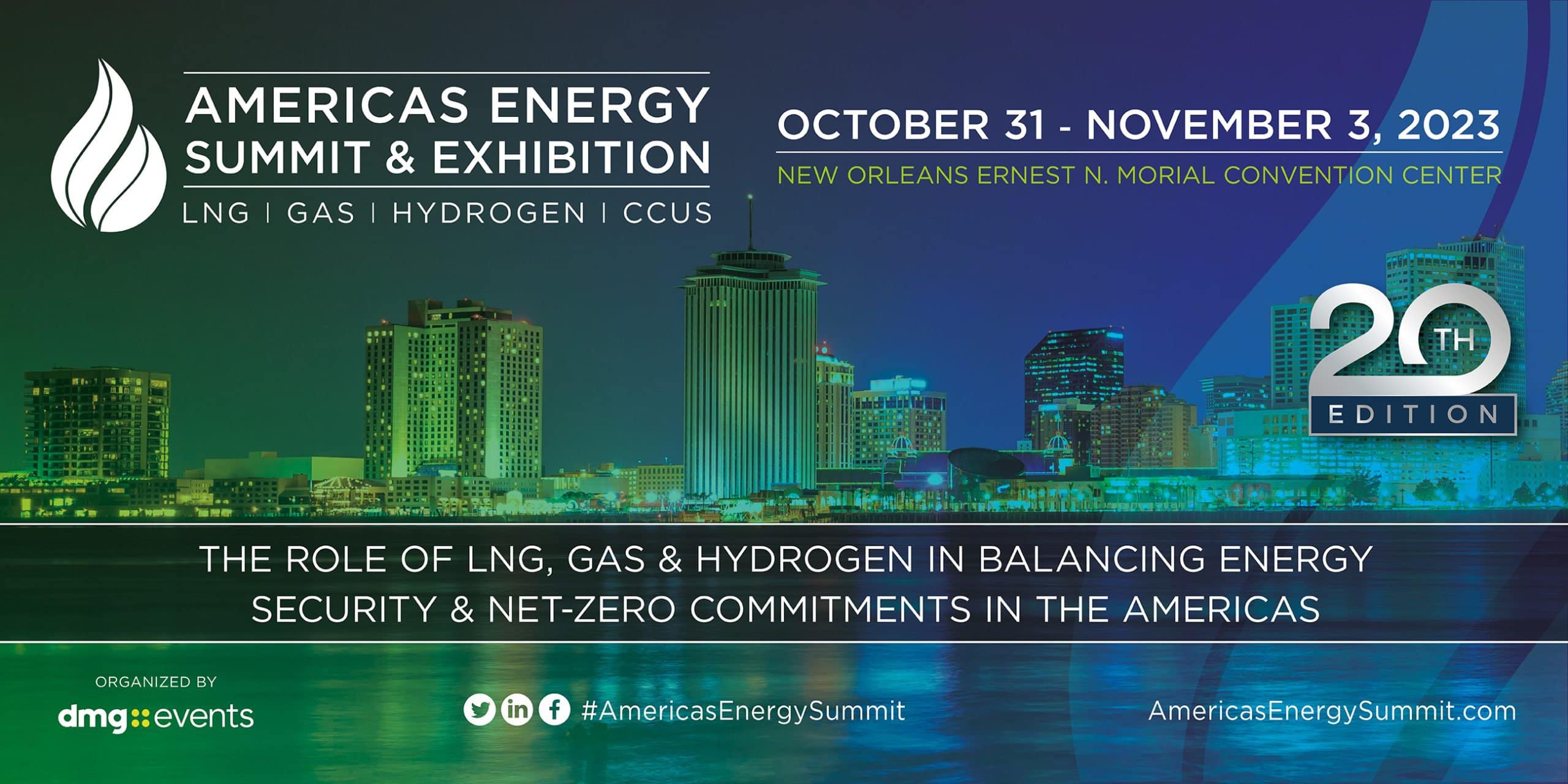 POSTPONED TO 2024 : The 2023 Americas Energy Summit LNG | GAS | Hydrogen | CCUS 10/31-11/3 – New Orleans is now going to happen in 2024
This Event Reminder and Save The Date is Sponsored by:
The Leading International Summit & Exhibition For The LNG & Gas Industry In The Americas
The 20th Americas Energy Summit & Exhibition will return to New Orleans, Louisiana, on 31 October – 3 November 2023 at a critical time for the industry. Energy security and price volatility have become two of the most pressing political issues of the age. The need for US LNG to supply and deliver has never been greater. As the world's largest exporter and key swing supplier, buyers across the world look to the United States for solutions.
Hosted at Louisiana's only international container port the event is an international networking hub for the LNG, Gas and Hydrogen value chains to share market insights and exchange ideas.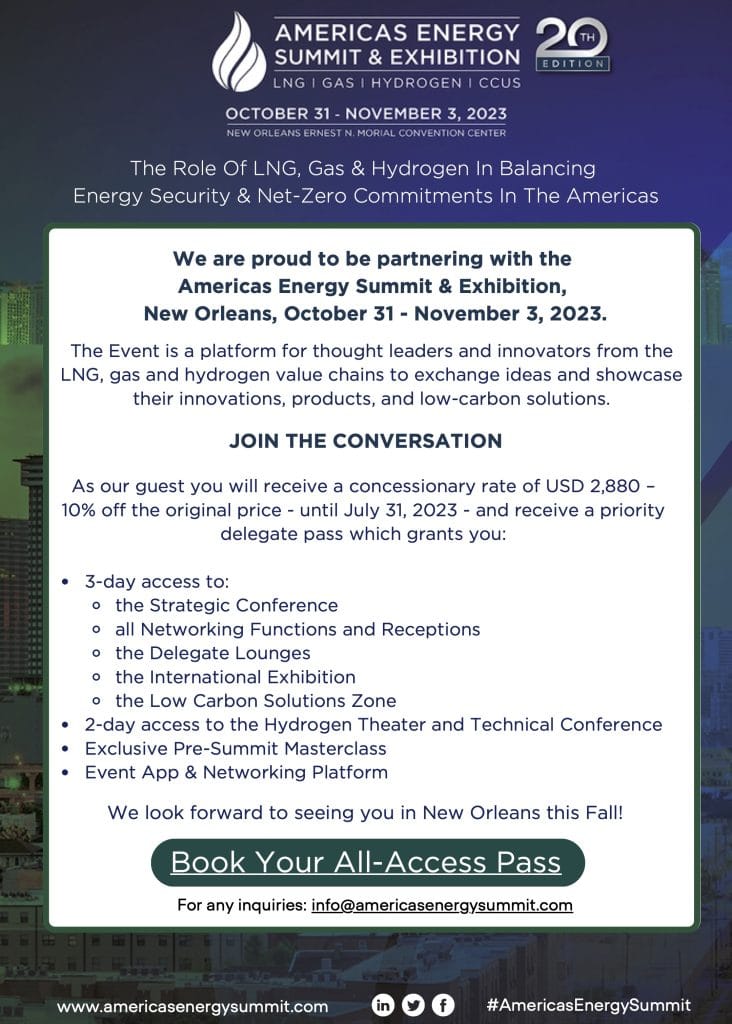 Follow www.DownstreamCalendar.com for upcoming industry events. Downstream Calendar was created to help synchronize the industry by providing a free lookahead for key industry events across the country. We focus on non-profit support, community, and industry specific trade shows and downstream conferences for refining plants, chemical plants, fertilizer plants, terminals, storage facilities, LNG plants, syngas, and bio mass. Follow MidstreamCalendar.com for Midstream Events. We are the original energy calendar that bring together All Streams of Energy. Follow us for upcoming oil and gas events.
Email Efrain@AllstreamEP.com to get involved.
2023 Renewables Events Louisiana
2023 New Energy Events New Orleans
2023 Oil and Gas Executive Conferences

The Americas Energy Summit has rescheduled their dates. You can register wow for the 2024 Americas Energy Summit LNG | GAS | Hydrogen | CCUS Jan 16-19, 2024 – New Orleans
Register Now for the 2024 Americas Energy Summit LNG | GAS | Hydrogen | CCUS Jan 16-19, 2024 – New Orleans