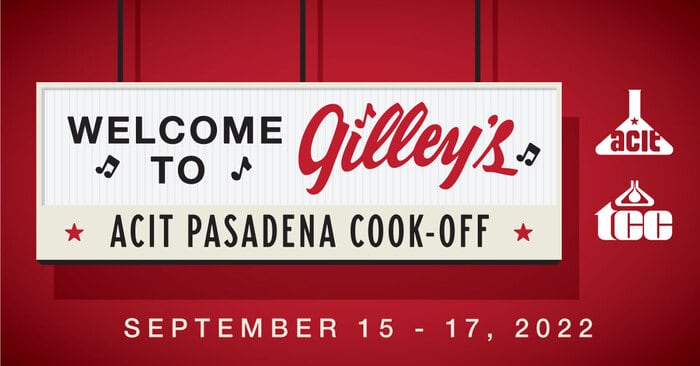 ACIT Pasadena Rodeo Hospitality Tent Pasadena Livestock Show & Rodeo BBQ Cook-Off- September 15 – 17, 2022
This Event Reminder is Sponsored by: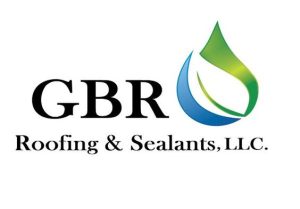 Location
Pasadena Convention Center
7601 Red Bluff Road
Pasadena, TX 77507
We will be located on the Midway in Booths 74-77
Award Winning BBQ and Catering provided by Base Camp Cookers!!
We are looking for Sponsors!!! Why do you want to Sponsor this event??
For the AMAZING TCC networking opportunities, direct marketing reach to YOUR target audience,
and access to the "Best Tent" at the Rodeo!!
TCC Plant Managers will receive wristbands to our ACIT Pasadena Rodeo Hospitality Tent for our
Exclusive Thursday VIP and Sponsor Night (invitation only for TCC members and ACIT Sponsors).
They will also receive wristbands for Friday & Saturday to share with their leadership teams and staff.
(See listing below of all the TCC companies invited to the ACIT Hospitality Tent)
Sponsorship Opportunities
Click on the link below for full details and benefits of each sponsorship
SPONSOR HERE
*Presenting Sponsor ($10,000) – VIP Passes to Mayor's Rodeo Suite, Speaking opportunity at VIP Reception,
30 VIP Passes for Thursday, 75 Passes for both Friday & Saturday, and much more!
*Platinum Sponsor ($5,000) – Speaking opportunity during Friday or Saturday dinner, 15 VIP Passes for Thursday,
50 Passes for both Friday & Saturday, and much more!
*Gold Sponsor ($3,500) – Opportunity for featured article in TCC/ACIT Newsletter, 10 VIP Passes for Thursday,
30 Passes for both Friday and Saturday, and much more!
*Silver Sponsor ($2,500) – VIP Invitation to 2023 TCC Summer Board Retreat Dinner, 6 VIP Passes for Thursday,
20 Passes for both Friday and Saturday, and much more!
*Bronze Sponsor ($1,000) – 3 VIP Passes for Thursday, 12 Passes for both Friday and Saturday, and much more!
*Friends of ACIT ($500) – 1 VIP Pass for Thursday, 4 Passes for both Friday and Saturday, and much more!
Schedule of Hospitality Tent
September 15th – 6:00 – 11:00pm VIP and Sponsor Appreciation Evening
Sponsors enjoy networking with TCC Plant Managers & Company Representatives
Followed by live entertainment and serving award-winning fajitas
September 16th – Cook-Off Hospitality
5:00pm – 12:00am
September 17th – Cook-Off Hospitality
5:00pm – 12:00am
Enjoy award-winning BBQ, beverages, live entertainment
& networking each night!
Get Your Sponsorships and Wristbands Today!
TCC Members that are invited to join us at the Hospitality Tent include the following companies:
Air Liquide, Albemarle, Arkema, Ascend Performance Materials, Ashland,
BASF, BP, Braskem America, Celanese, Chemours, Chevron Phillips, Covestro,
Dixie Chemical, Dow, DuPont, Eastman, ECO Services Operations,
Enterprise Products, Ethyl, ExxonMobil, Flint Hills Resources, GB Biosciences,
Goodyear Chemical, Huntsman, INEOS, INVISTA, Kaneka, Kuraray, Linde,
Lubrizol, LyondellBasell Industries, Marathon Petroleum, MEGlobal Americas,
Noltex, Nouryon, Novus International, Olin, OXEA, OxyChem, PeroxyChem,
Praxair, Pure Salt, Sasol Chemicals, Sekisui Specialty Chemicals, Shell,
SI Group, Texas Brine, Total Petrochemicals & Refining, TPC Group,
Vencorex, Zeon Chemicals
Individual Registrations – $50
Register for Individual Tickets Here
Individual wristbands are available for Friday and Saturday nights only.
The wristbands will be available at the ACIT Hospitality Tent or you can arrange to pick them up prior to the Rodeo.
This is a member only event. If you are interested in becoming a member of ACIT, please contact Sabrina Schwertner at Schwertner@texaschemistry.org
Thank You to Base Camp Cookers for Catering our ACIT Hospitality Tent!
Follow www.DownstreamCalendar.com for upcoming industry events. Downstream Calendar was created to help synchronize the industry by providing a free lookahead for key industry events across the country. We focus on non-profit support, community, and industry specific trade shows and downstream conferences for refining plants, chemical plants, fertilizer plants, terminals, storage facilities, LNG plants, syngas, and bio mass. Follow MidstreamCalendar.com for Midstream Events. We are the original energy calendar that bring together All Streams of Energy. Follow us for upcoming oil and gas events.
2022 Oil and Gas Events added every day.
2022 Oil and Gas Events Houston